Weekend chase to Missouri, Illinois, and Wisconsin on September 22-23, 2006

Trip map, approx 1100 Miles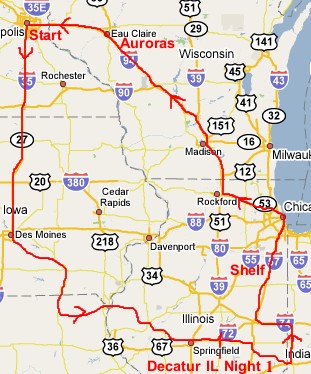 Left with David Drufke at 9 AM for northeastern Missouri. By the time we got to the border, large storms were going up to the SW of St Louis. Knowing that it was out of range, we headed east to IL through the Keokuk, IA, area. With sporadic voice and no data coverage, combined with the Illinois river running parallel to the storms, this was a tough situation. We were never able to get on the south side of the line that was going up. We stayed in Decatur, IL for the evening.

We waited breifly the next day by the IL/IN border to see if anything would pan out there, but the overcast sky never cleared. We headed up to Chicago and was taken over by a shelf on I-57. Late on the drive home we noticed auroras near Eau Claire, WI, around 1:15 AM. That helped take a bit of the disappointment out of the weekend.

Storms firing in IL on Friday the 22nd. Looking S and SE.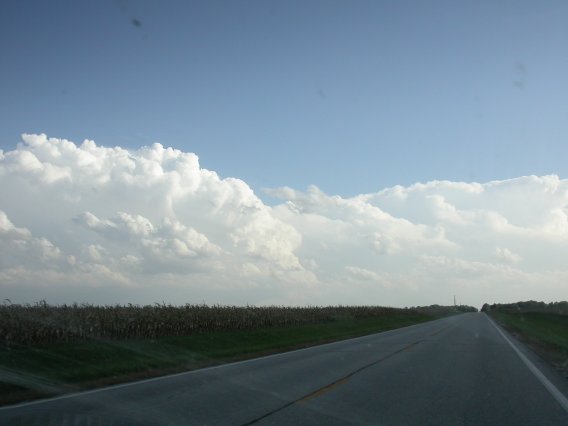 Tornado warned cell: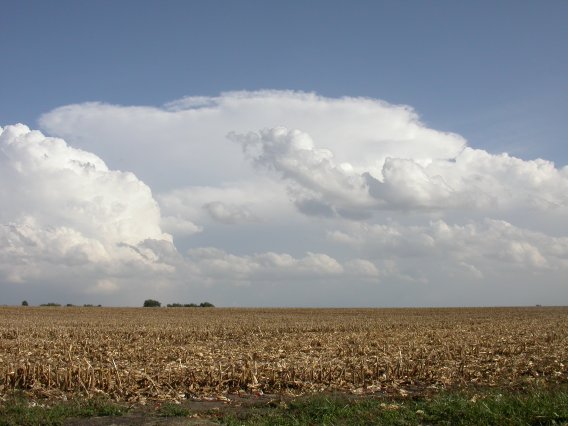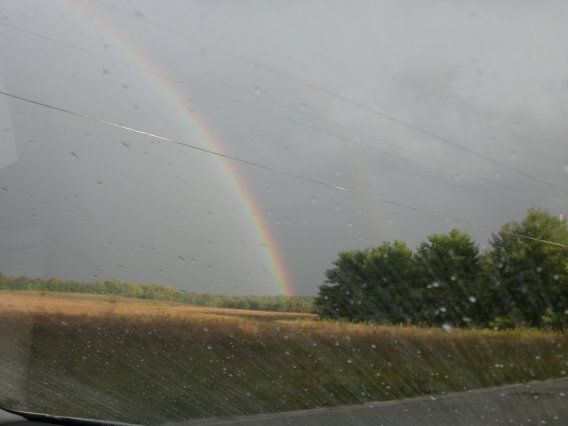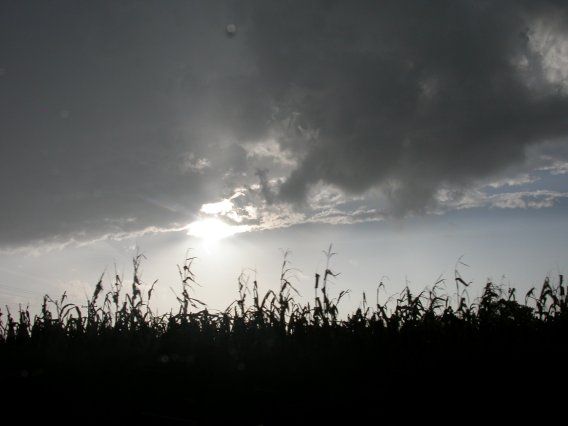 Nothing going on: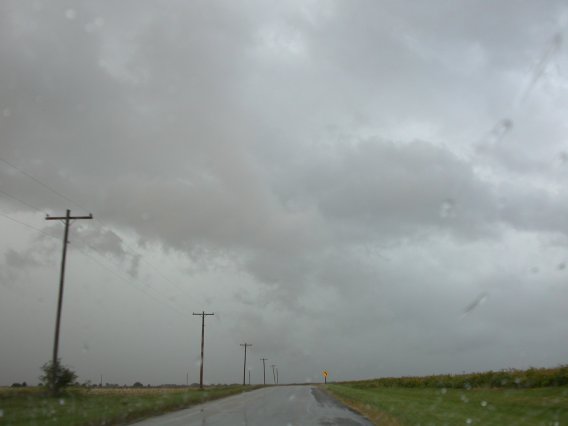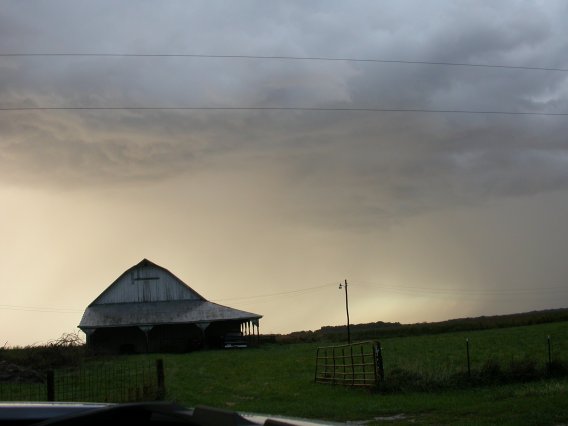 Shelf to the SE of Chicago in I-57 on Saturday the 23rd.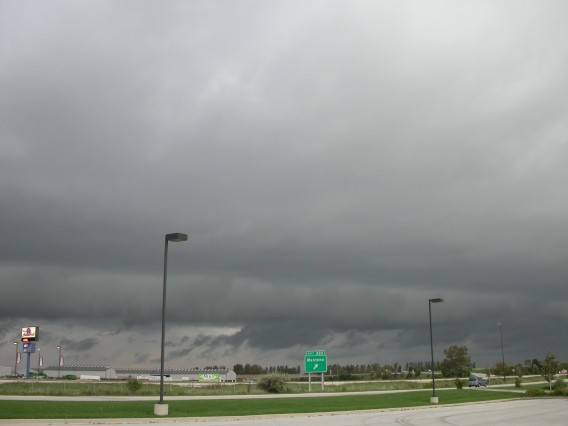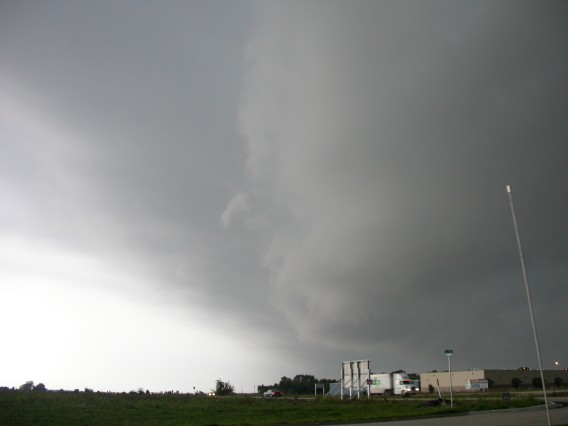 Video lapse of the shelf here (1.0MB WMV9 Advanced Profile) Update: I didn't realize I encoded this to WMV9 Advanced Profile. Chances are you can't play it. You'll need Windows Media Player 11 beta 2 if you want to. Found here

Auroras around 1:15-1:45 AM on Sunday the 24th. The red in the pictures are the tower lights reflecting off clouds.

The arc was bright, but the next exit off I-94 was at the eastern side of Eau Claire. We shot a few here and then left to get past Eau Claire.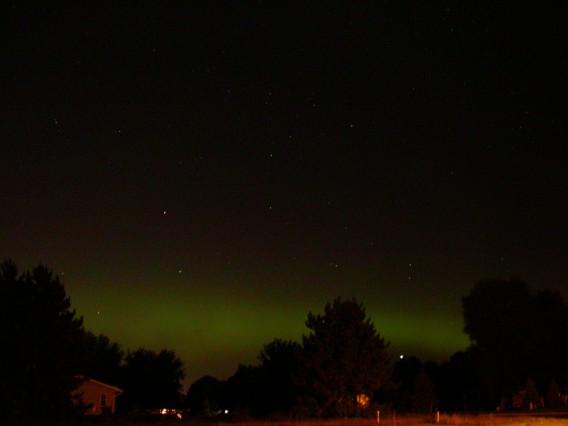 By the time we found an exit with a dark side, the aurora was subsiding in brightness. We did catch some rays. BTW, it was coooooold!
.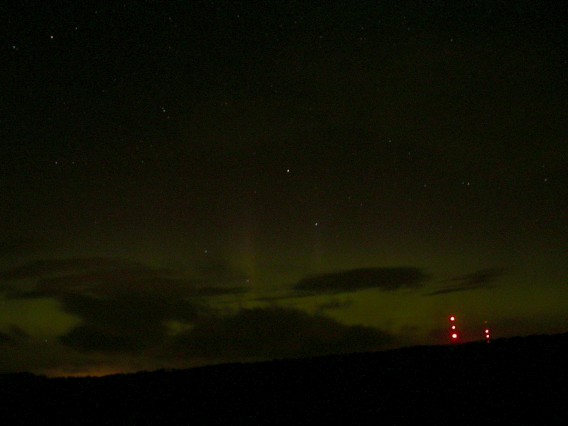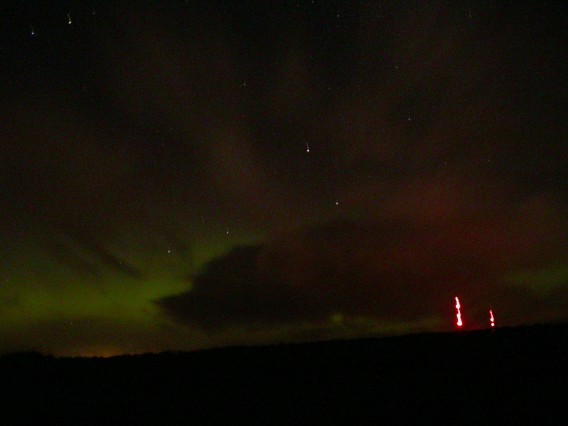 - Tony Perkins
---
Go back to the Weather Page