June 17th, 2007: Barnesville, MN

This was more eventful than the common blue sky bust. I started the day late with a flat tire at home. Luckily the tire place was open in the AM where I bought them, and they had me patched up (3 inch nail). It was still under warrenty so $0 spent. And, it was only 11 AM, so I still had time to head out toward Fargo.

As I'm driving up I-94, I had this gassy/oil smell in my car all day, and just SE of St Cloud my gas mileage got really bad. I figured it was just 75 MPH + AC doing it, but not so. I pulled into Clearwater and cleaned off the burning 'oil' that I thought was left from a recent oil change. At that time I noticed a little crater in a hose. Uh oh. I turned on the engine and my fuel line was streaming out gas. Called AAA, got a tow to a local shop, paid only $25 total, and they were done at 2 PM. Two body shops today, $25 total. Still time, onward!

I made it to about the Alexandria/Fergus area when an early tornadic cell near Crookston went up. At that point I figured I was now probably too late. I stopped in Barnesville, about 25 miles SE of Fargo, to sit it out for a few hours and make sure that there was nothing to miss. While I was there I joked with a few mn-chaser's who stopped by about my bad luck for the day, and how I would probably hit a deer on the way home. Fortunately that didn't happen, but there was one on I-94 on the drive home in the dark that was just stepping off the road onto the shoulder about 2-3 seconds ahead of me. Jeeeze.

I like to have something to show, so here it is. I got a new window tripod I wanted to try out, but alas it will need to be returned. I want to use it for still photography at night too (Aurora in warm car), and this doesn't lock on the all the axis which is necessary. Who knows if inside a car is stable enough anyway for that, but this wont get the job done. So here's a time lapse using it on the way home. I must say I'm pleased with how the new 'cheap' $499 camcorder looks too.

Brief 13 second Time Lapse of virga and sunset, and a large cumulous.
Low Res (422 K)
High Res (1.8 M)

Some pictures with the fairly new Nikon D40. My first night shot of stars looks really promising for the future.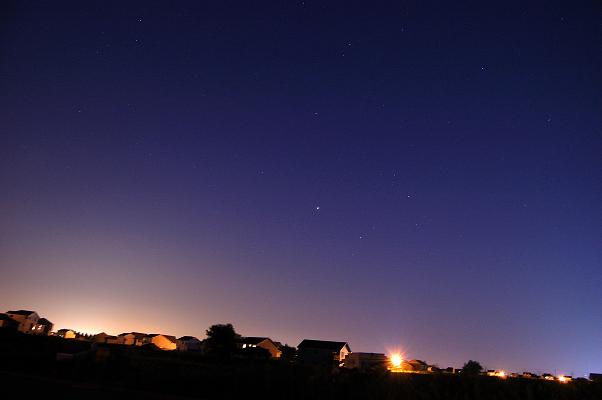 Tee ball practice at the Barnesville park.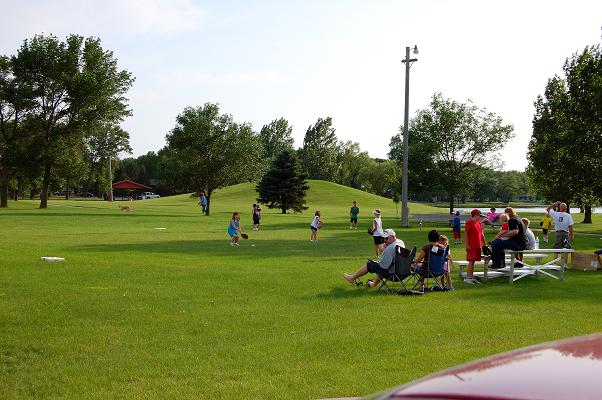 Testing out the new window mount.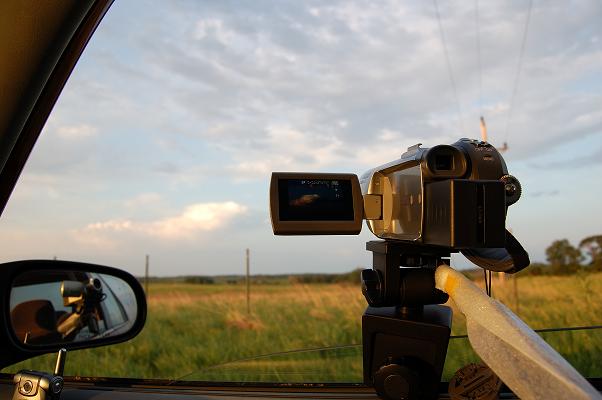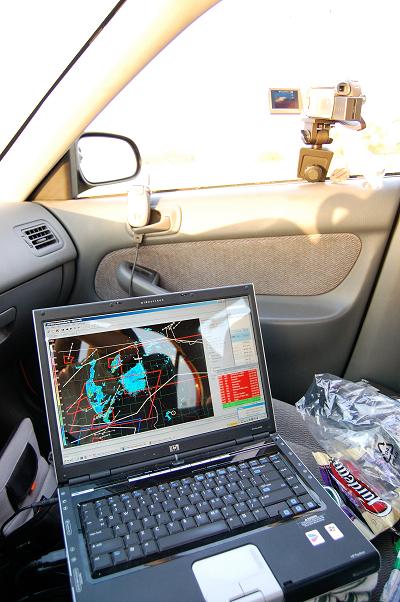 Auto (over)processed picture of the time lapse cloud: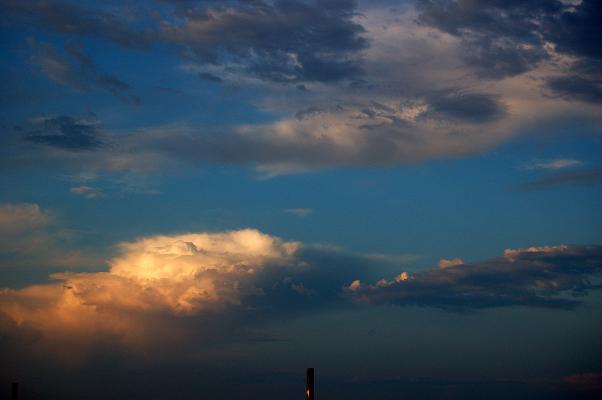 Miles: 414
Raindrops: 0

Return to Blue Sky Bust
- Tony Perkins
---