May 31st, 2008: Twin Cities Metro, MN

Amy and I had just left her parents house to do some shopping, when we heard that there was a tornado warning in our county. Of course we went to check it out. We sat in the hail on Hwy 100 in Golden Valley for what must have bene at least 5 minutes, watching previous undented cram under overpasses. We then followed a storm out to the Drive-In out in Lake Elmo which was our night's destination. The hail was only marble sized on Hwy 100, so I wasn't too concrned about home. But I later found out that my house was in some of the worst of it, up to golf balls, and that it suffered some damage. The hail drifts on the side of the house were still there 16 hours later the next morning according to my neighbors!

We had a camera with us, but nothing for video.

Pictures:
Approaching the hail core on 694 betweem Hwy 100 and Hwy 169. We turned off at Shingle Creek in order to miss the big stuff.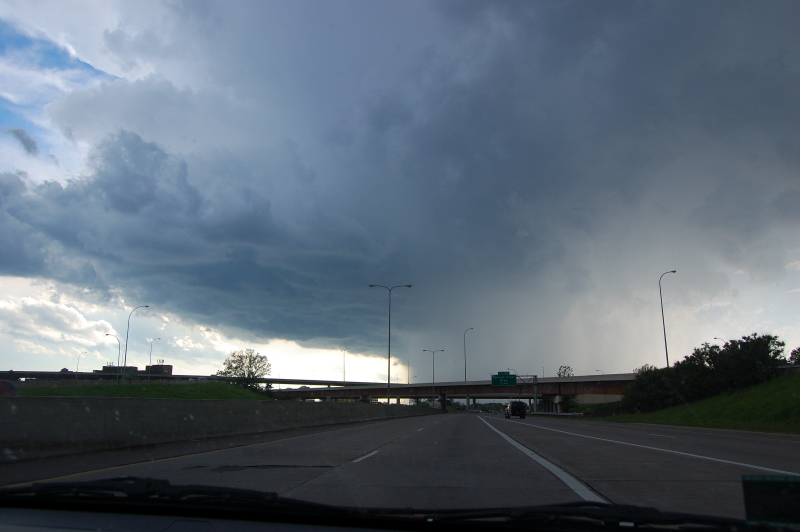 Hail on Hwy 100 & Glenwood and cars hiding from it.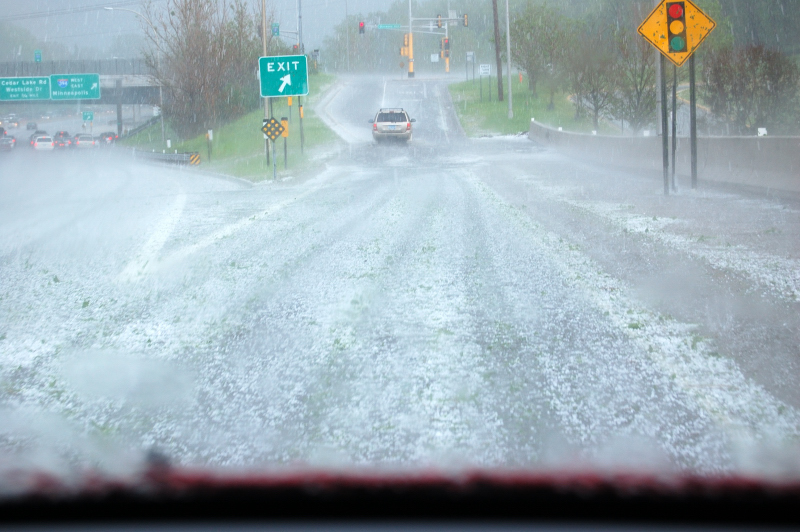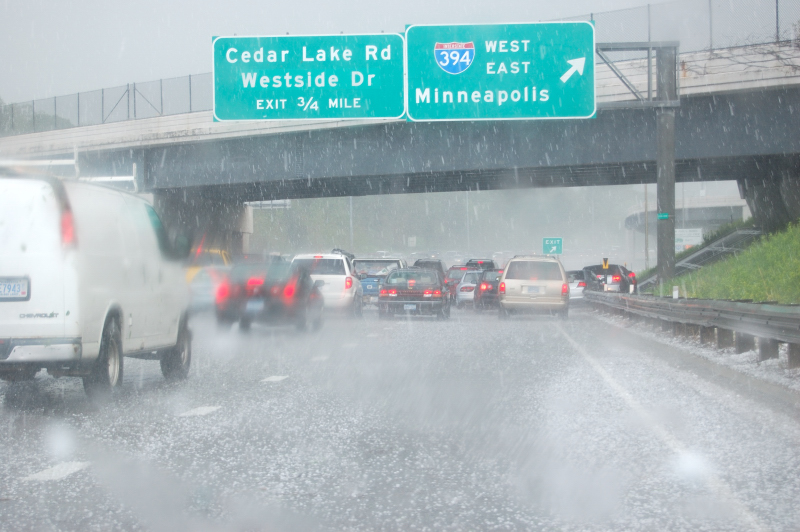 Lots of hail floating on the flooded freeway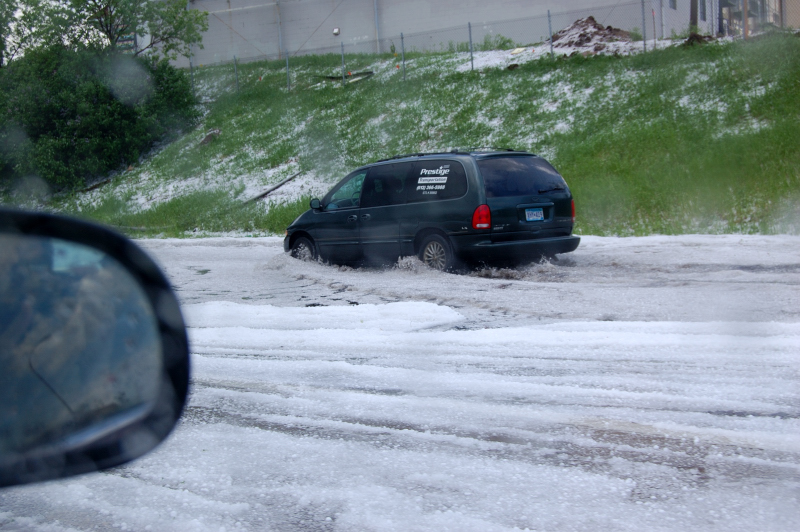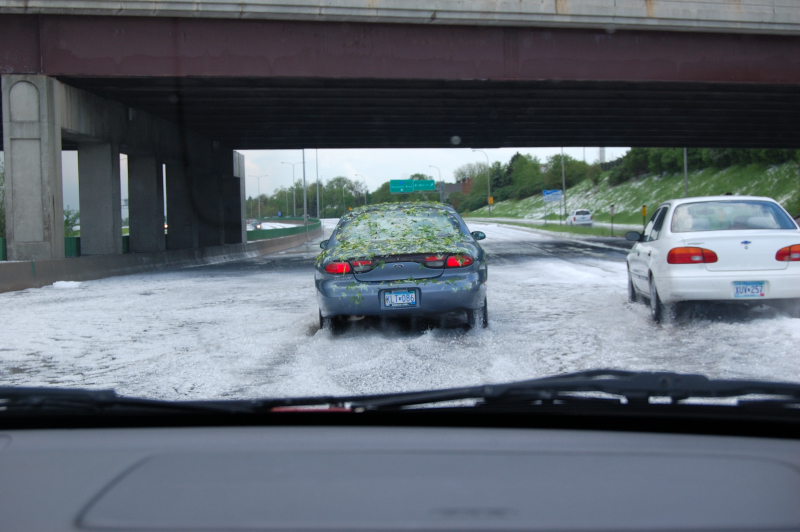 Storm transitions to a shelf cloud near 694 & 94 in Woodbury.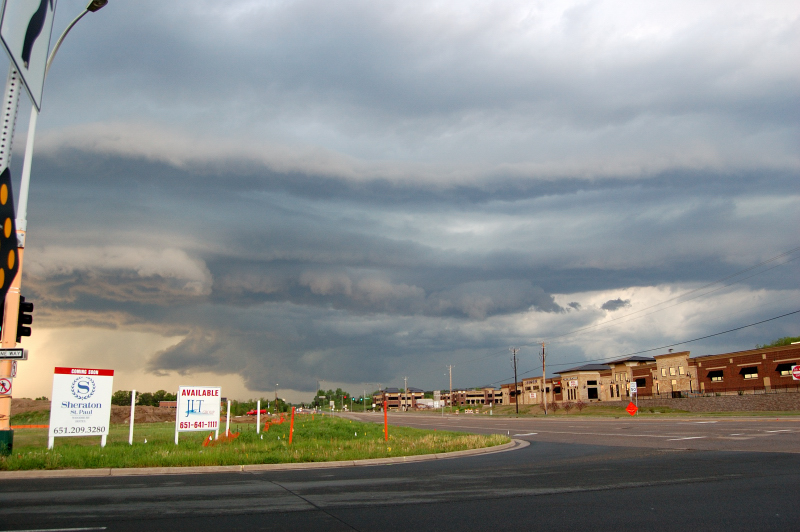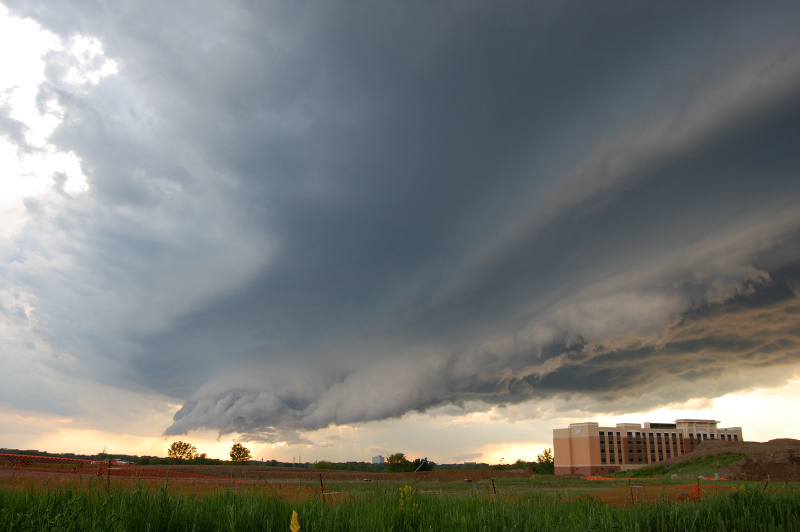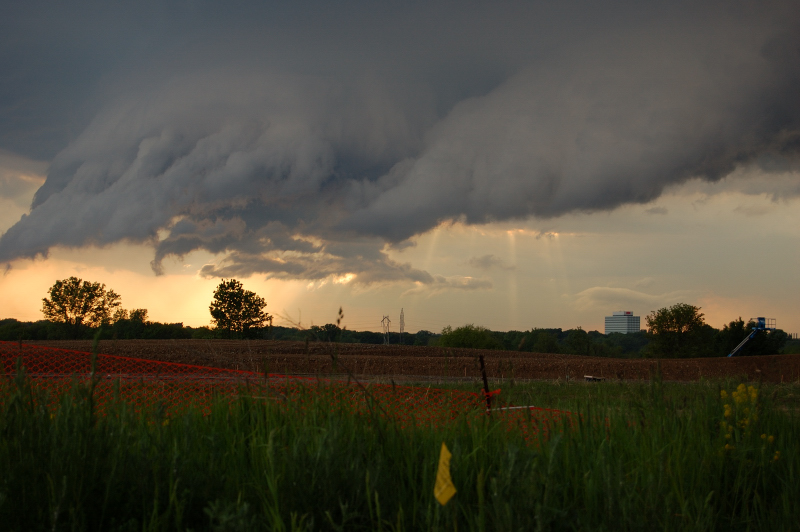 Pictures of damage at my home in St Louis Park (Cedar Lake & Louisiana)
Grill cover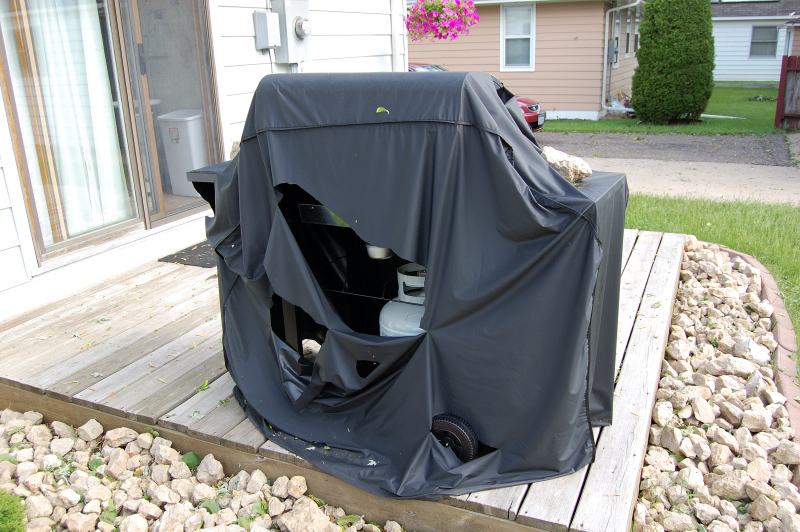 Dents in siding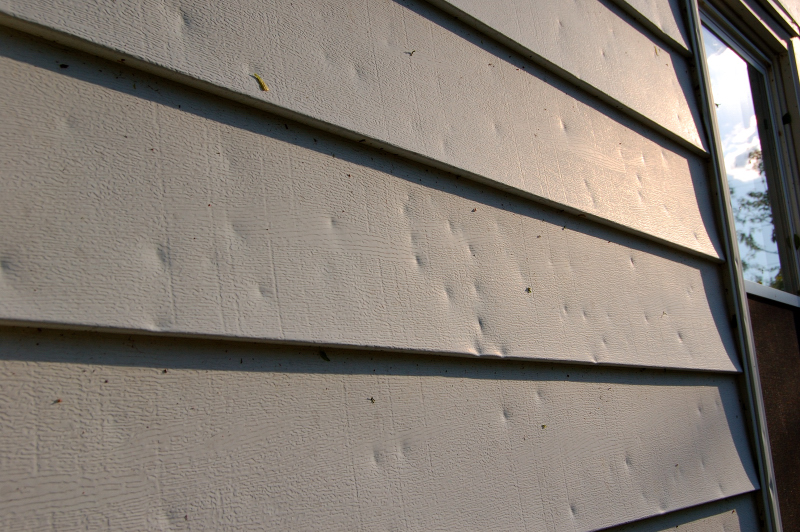 Broken plexiglass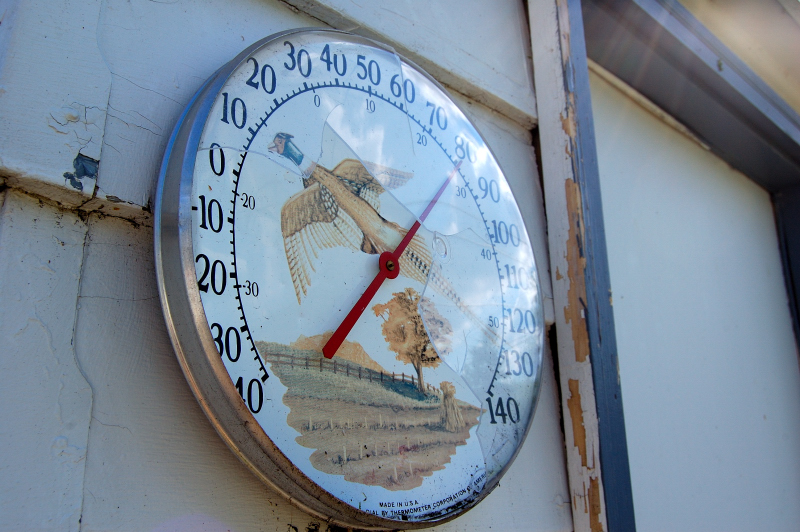 Broken upper right garage side window. Joust got a little wet.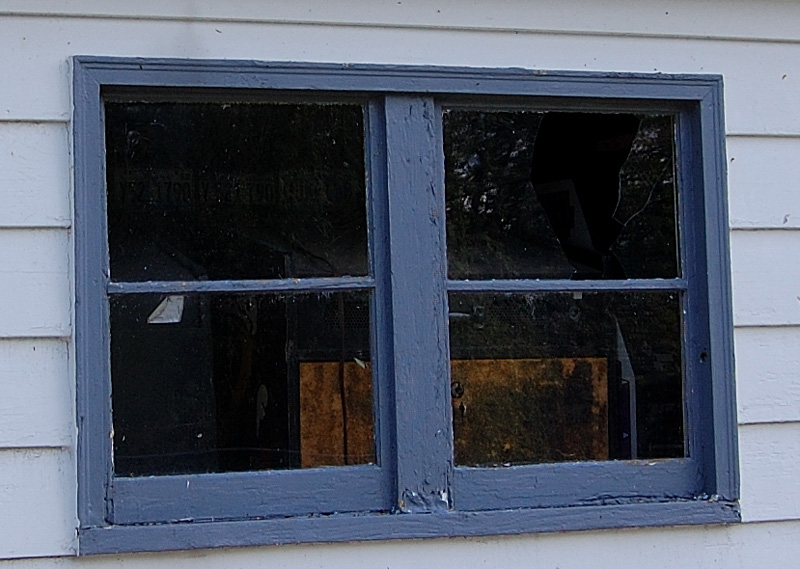 Lots of leaves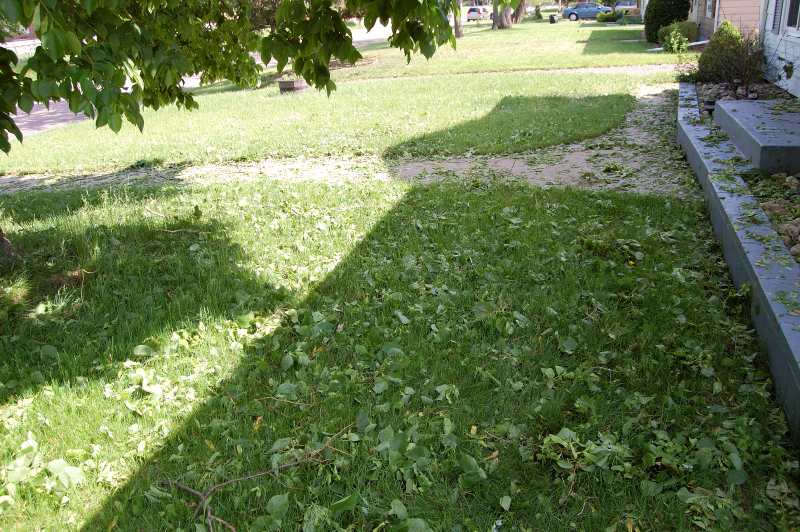 Flowers no more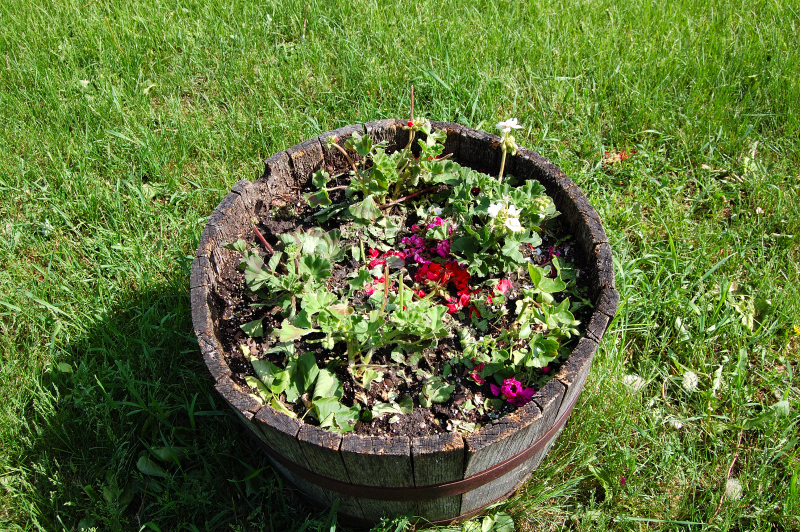 Picture of garden that moring: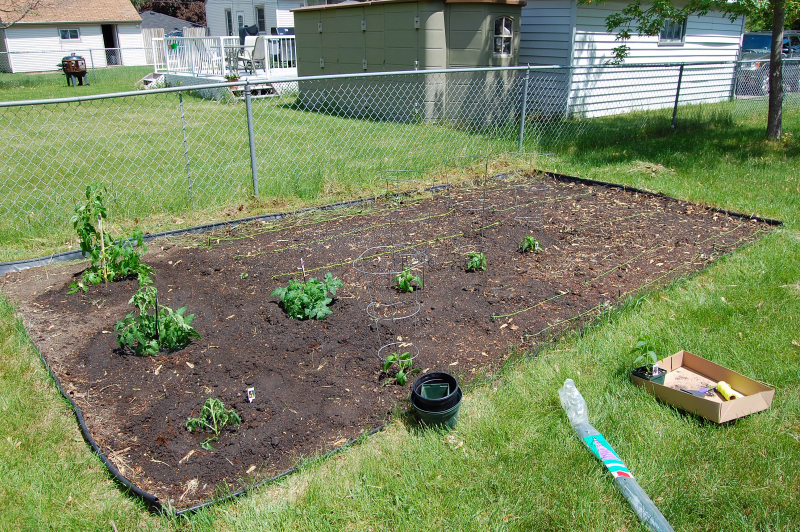 Picture of garden hours later: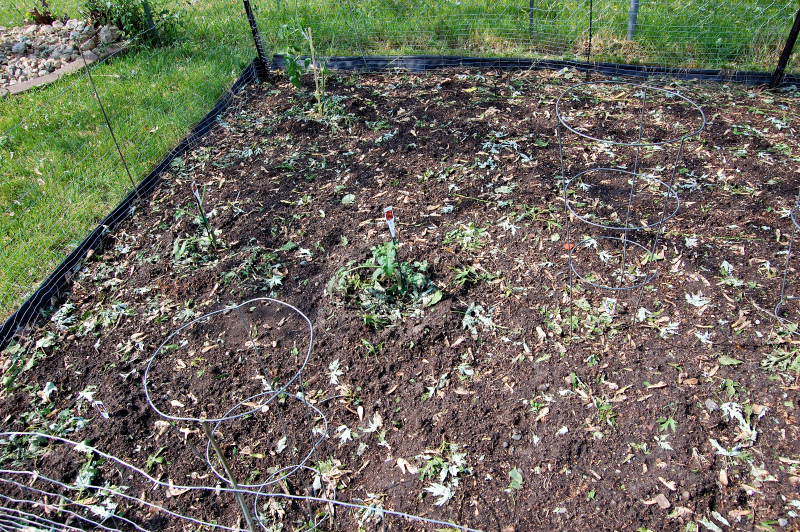 Tree #1 that moring: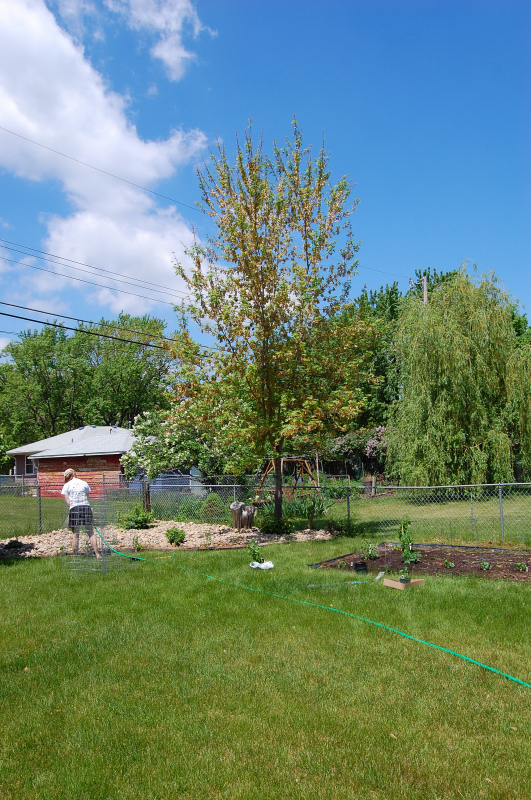 Tree #1 after: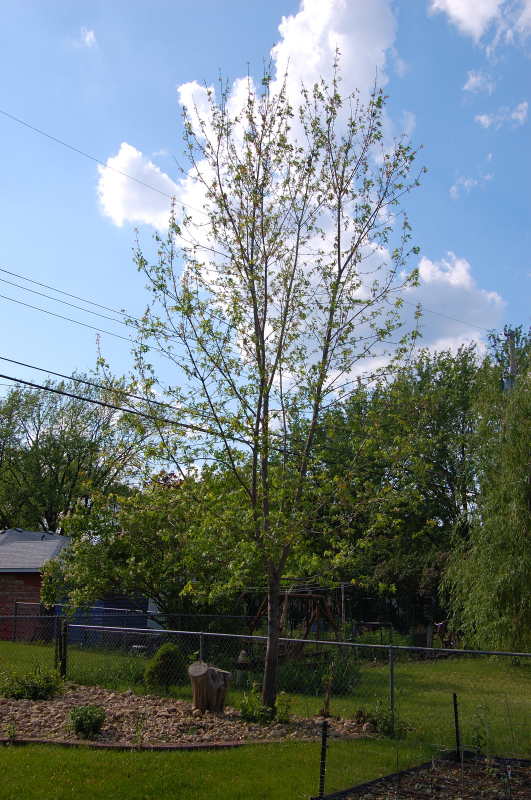 Tree #2 that moring: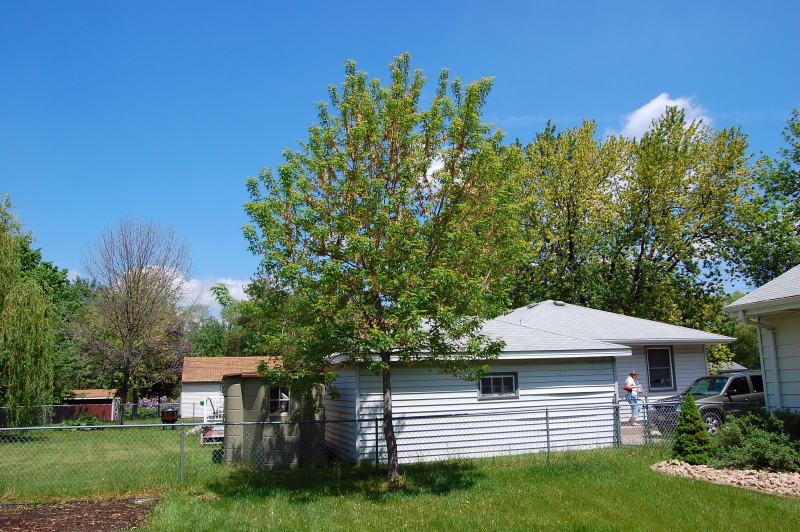 Tree #2 after: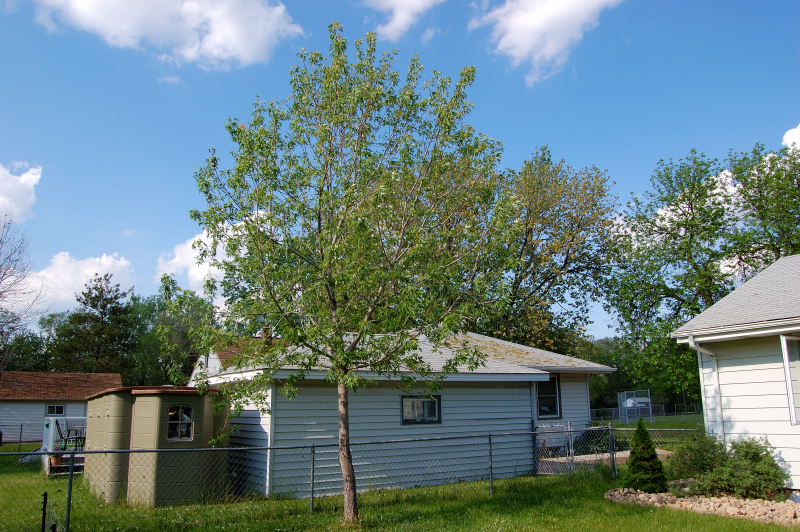 ---
Miles: ~30

Return to Blue Sky Bust
- Tony Perkins
---