June 7, 2009: SE Nebraska / NW Missouri

Joel Lampe, Shawn Hewitt, and myself targeted NE Kansas on this day, and ended up back up in Nebraska to meet a supercell there. It had a very long inflow tail, but the base was very wide and oval shaped, and the storm eventually died out. One of the main reasons it died was there was another supercell to it's southeast, which went on to cross the river into Missouri and produce gigantic hail. We stopped to take pictures of the hail that had fallen previously. Then it was on into the trees and hills, where I saw the most storm chasers stacked up on the road I have ever seen. We drove through the rain hook, but nothing was on the other side. We continued home to Minnesota from there to conclude our 4 day chasing trip.

Video of initial supercell and of the large hail:


Video, Radar Data, and GPS overlayed onto a Google Earth Pro animation from the Missouri hook part of our chase. I think this is a great use of all these technologioes together:
Stills:

A super long, skinny inflow tail into the base of the northernmost Nebraska storm: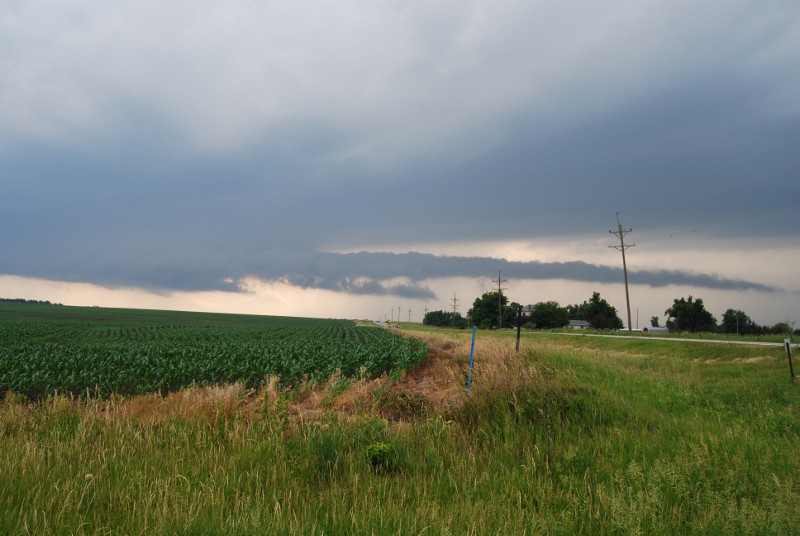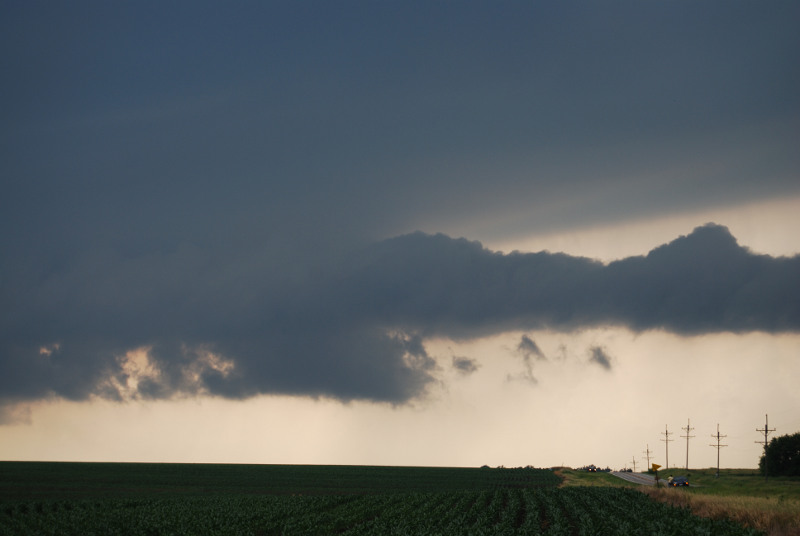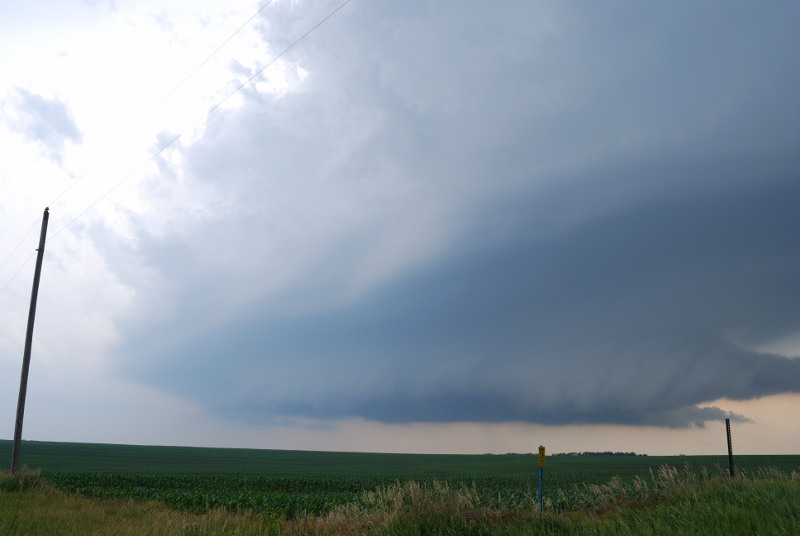 The storm is dying and entering a photogenic stage with a well exposed updraft.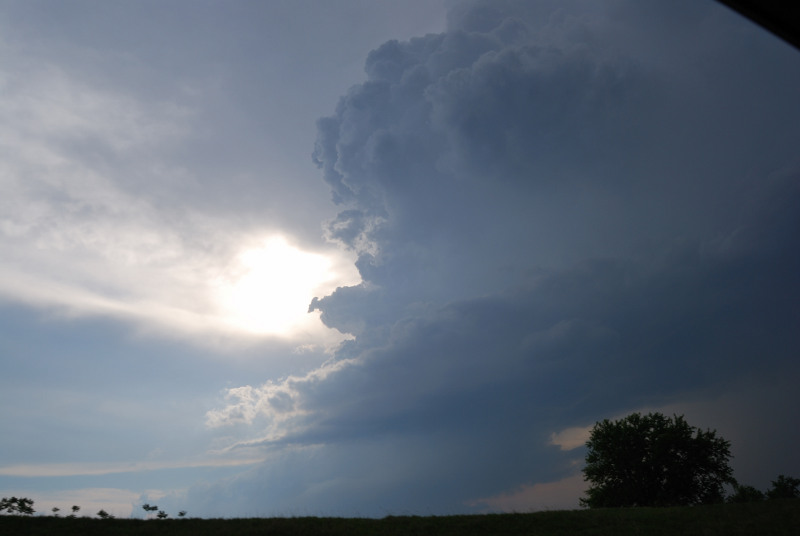 Heading towards the southeast to the southernmost storm: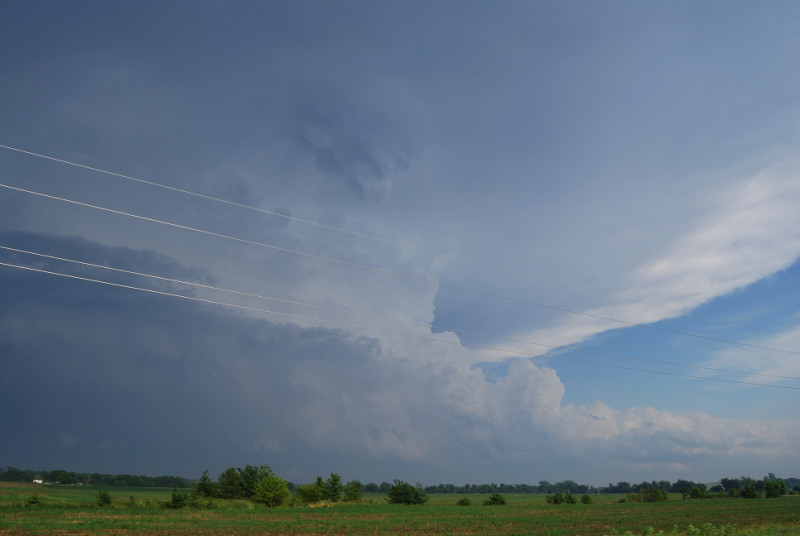 We found this very large hail on the ground in a small town in Missouri: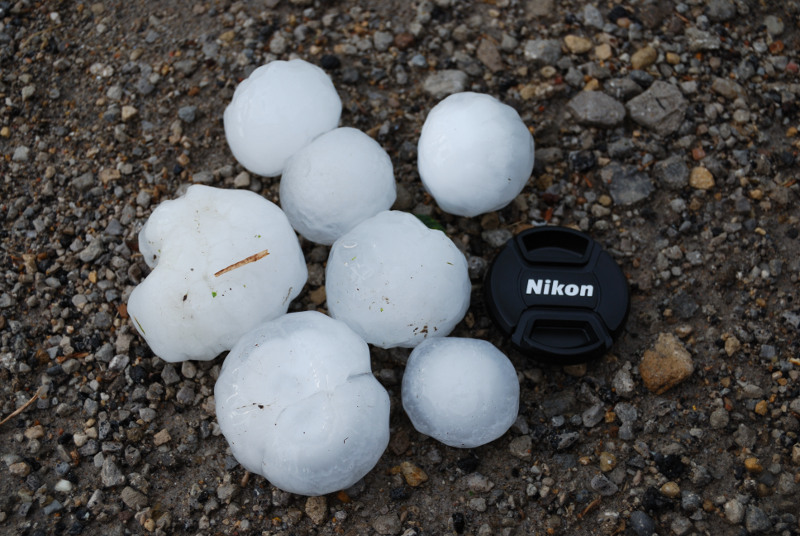 Fellow Minneapolis chasers Chris White and Dean Baron saw us and stopped to say hi and look at the hail: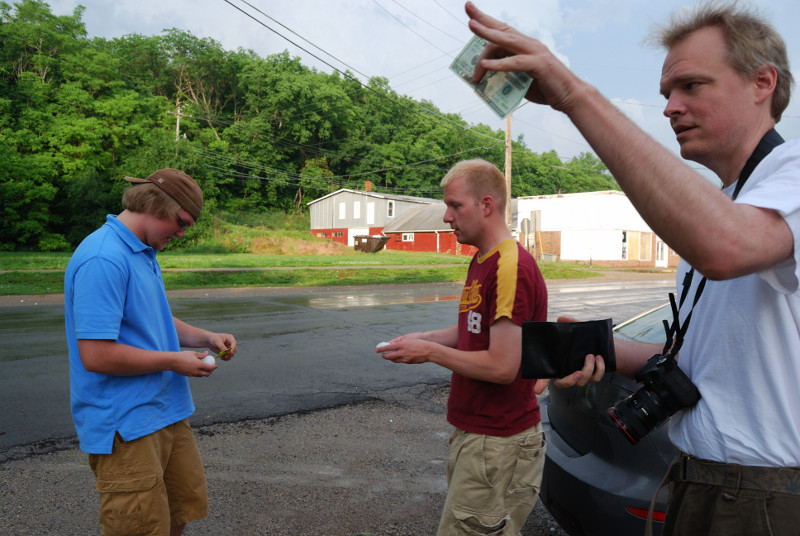 Caravan of chasers: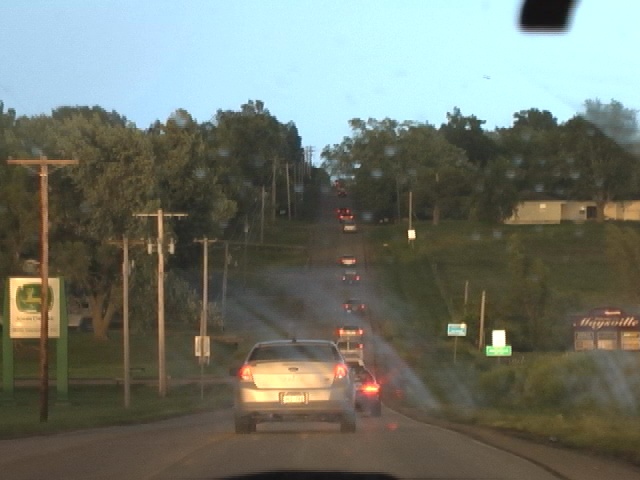 Here are some radar grabs showing the Spotter Network chasers on the map. I'm not sure I've seen so many concentrated before: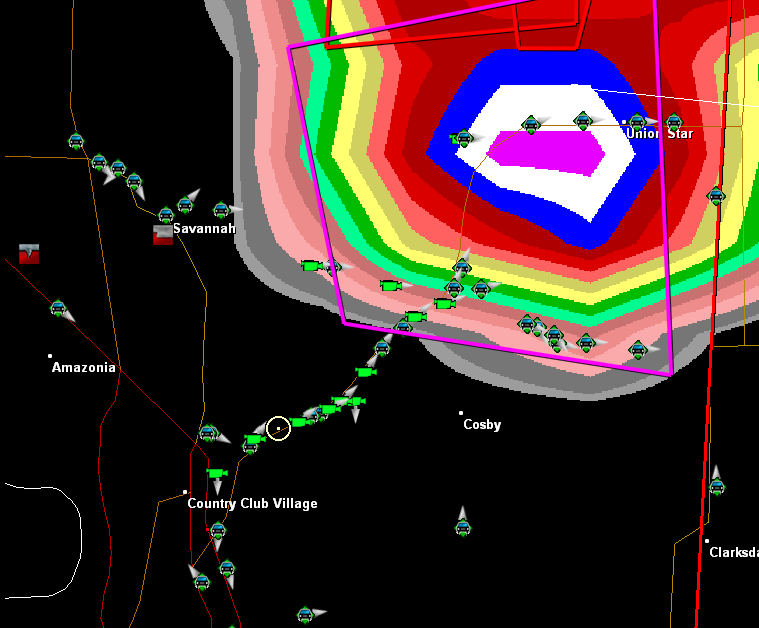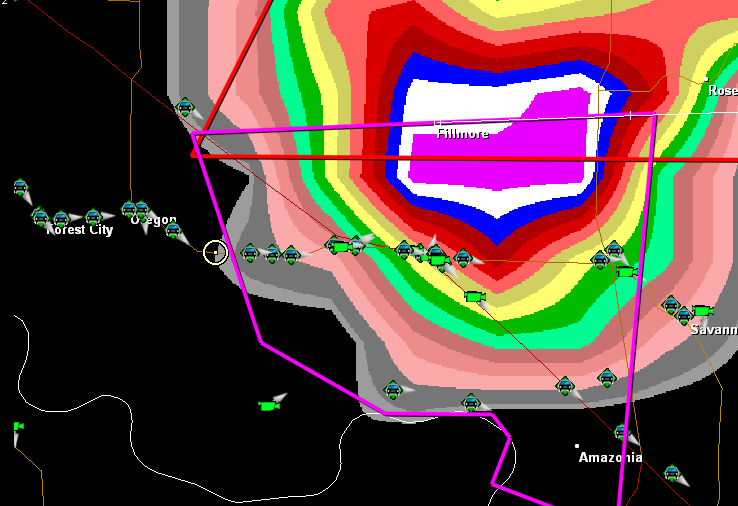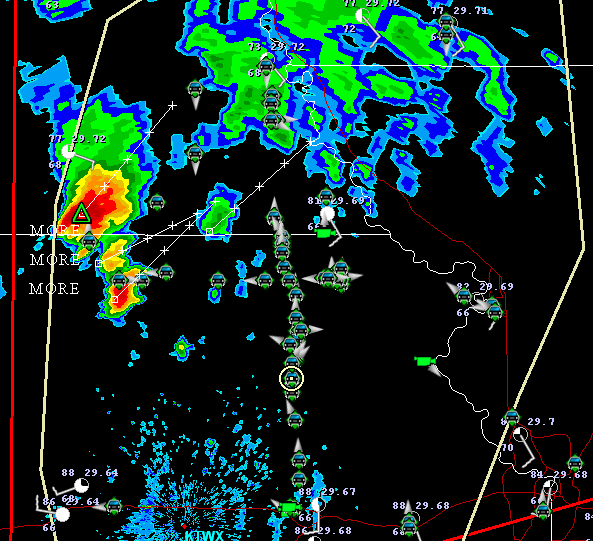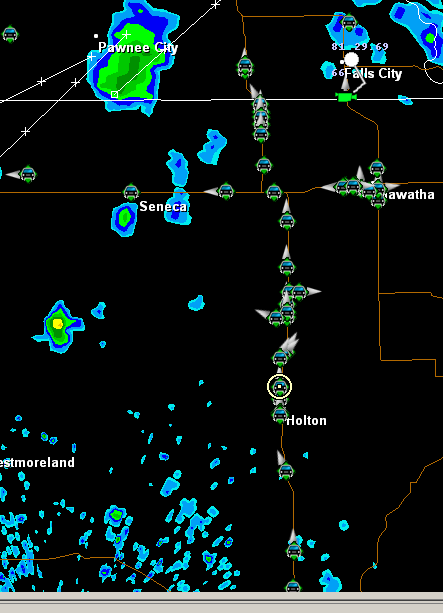 ---
Return to the chases of 2009
- Tony Perkins
---