May 22nd, 2010: Bowdle, SD
Chased with Mary Lynn Nelson and Peggy Willenberg on yet another 2010 Saturday South Dakota setup. The storm of the day slowly evolved near Mobridge, SD, allowing plenty of time to observe and time lapse from a distance.

Driving east to the storms going up over the Missouri river.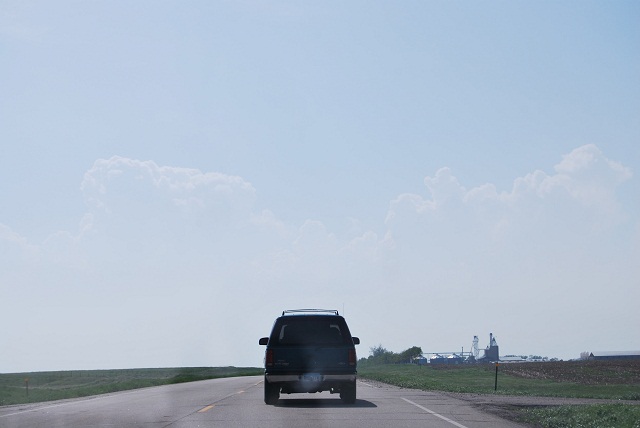 Plenty of time to put the camera out for a time lapse: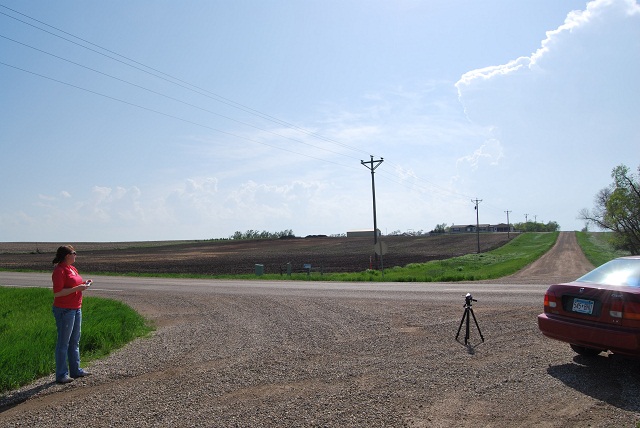 The storm is looking good on radar and visually: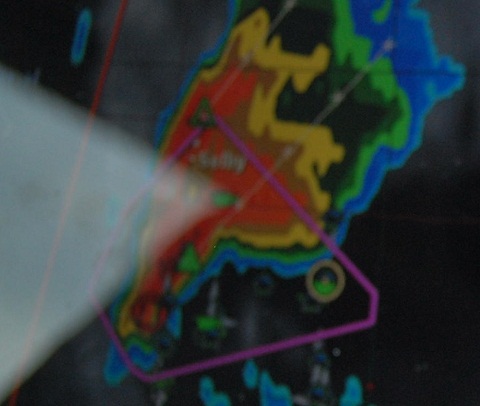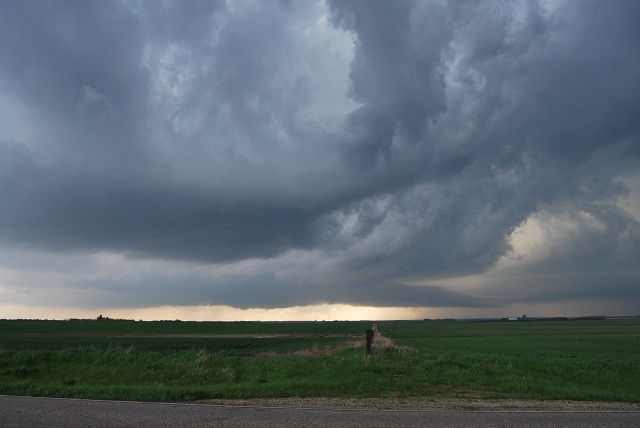 Notice the fat inflow tail: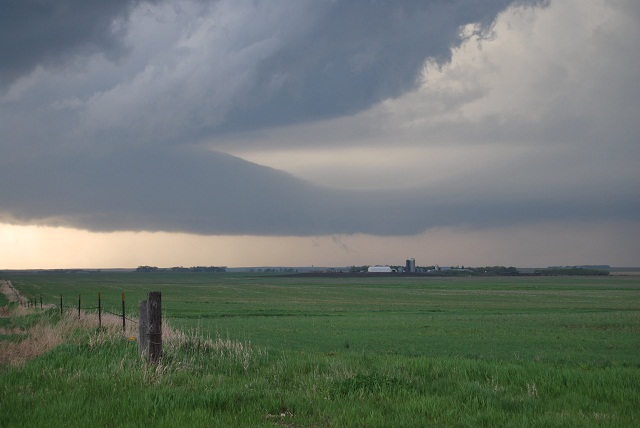 Storm is starting to wrap up a little more: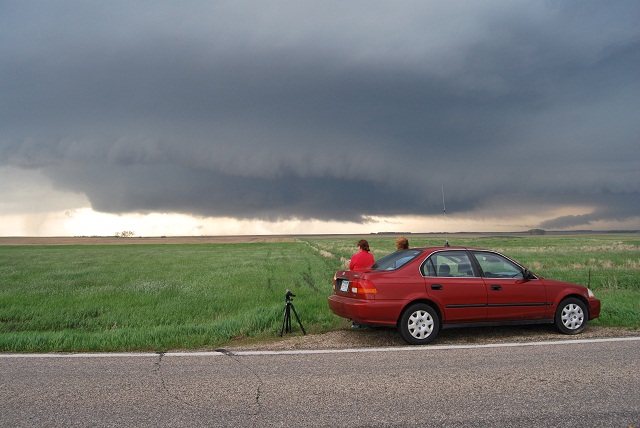 A rapidly rotating funnel moves across the road: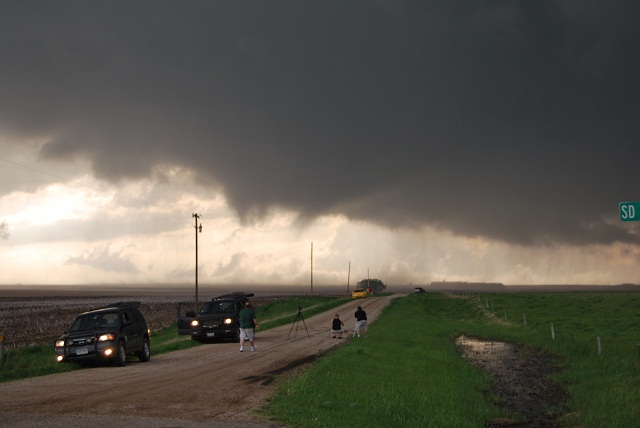 Video grab of the tornado: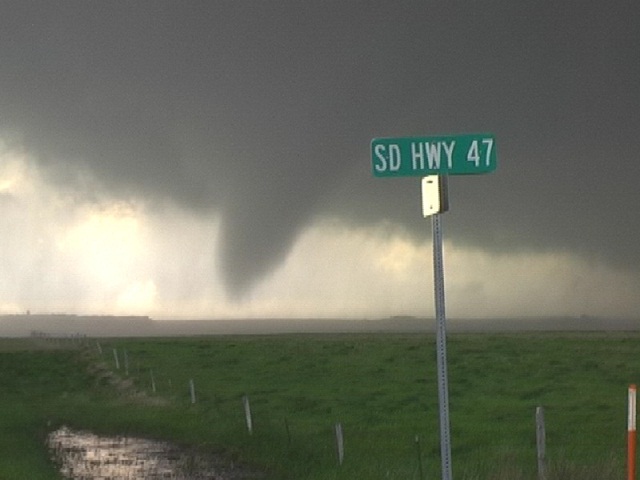 Shortly after this, the tornado or RFD blew down powerlines across the road, blocking it. We took the paved detour of nearly 10 miles and didn't catch back up to the storm for the big wedge it produced. :( Here is video from the day, including the first tornado.


One last image from later in the day, as we get out ahead of the storm again.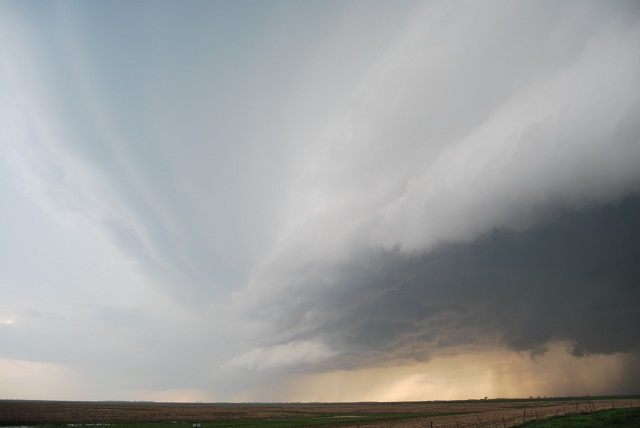 Day's risk area:

---
Return to Blue Sky Bust
- Tony Perkins
---