June 26th, 2010: Sioux Falls, SD

This was one of the most disappointing chases of 2010. Storms first formed in the Mitchell area but never looked very good. The coverage expanded too quickly on this afternoon.

We hung out at Buffalo Ridge, which is a tourist trap one exit west of I-29 on I-90. Met up with some other chasers of Minnesota and Indiana hanging out there at Cowboy Town in the muggy sun. The amount of early precip in arcs was pretty accurate as to what WRF was predicting. When the big cell went up south of Mitchell at 5 PM, it seemed like things held off just long enough and the show was on.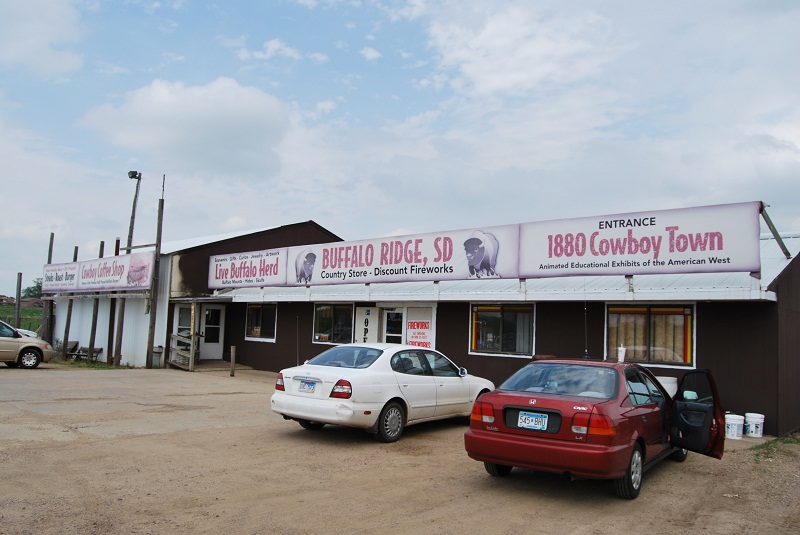 Jacob Thumberger and his orange truck-o-fun: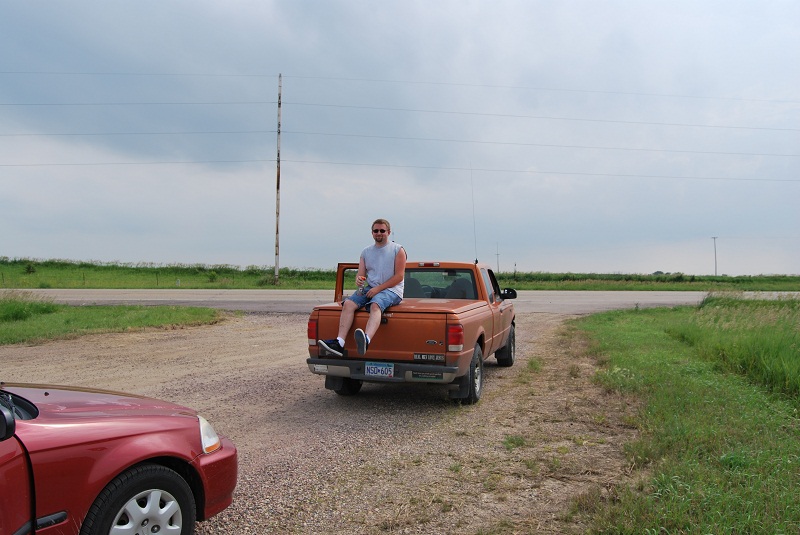 The storm never looked great up close. It had lowerings but I'd consider it more to be organized scud than anything to get excited about. We skipped south to meet the other storms and punched the core about 5 times on a zig zag route NE to Iowa, which itself was pitiful too. In SE SD, there were a LOT of roads just west of I-29 that were closed do to a massive lake that has formed off a river over there. Even in NW Iowa, pulling off onto a perfectly fine looking gravel road was leaving shallow ruts in the road on my little civic, so we reversed it back to the pavement.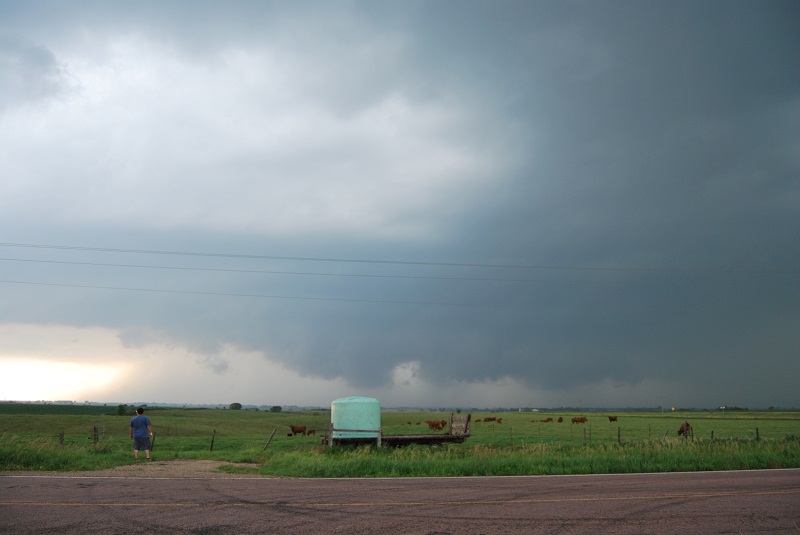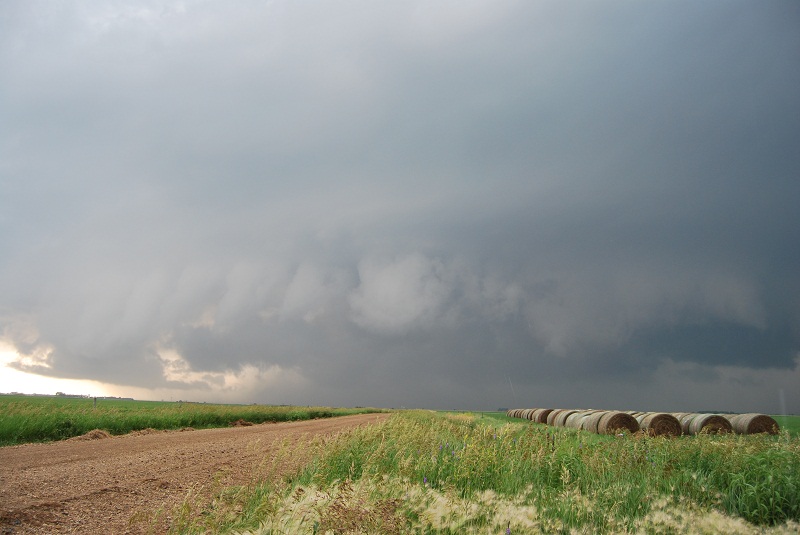 As it got dark, we stopped to take lightning shots, which I've attached below. I pulled off onto another good looking gravel road with big rocks that had a slight incline down, and after going about 20 feet I could feel sliding. So it was into reverse again, but I was just spinning the tires in my now rear wheel drive car. Got back up to the pavement again after lightening the load and left a nice rut in the road. Yikes. This was worse than some of the dirt roads in KS, where you just slide around instead of sinking in.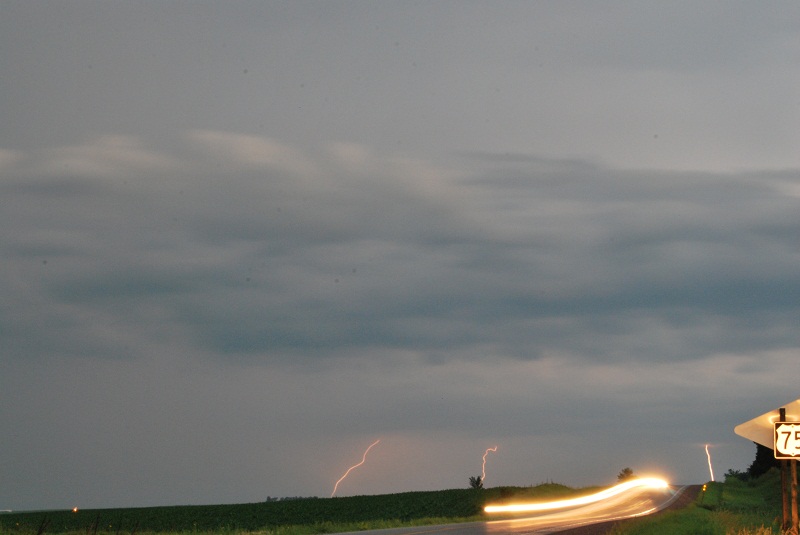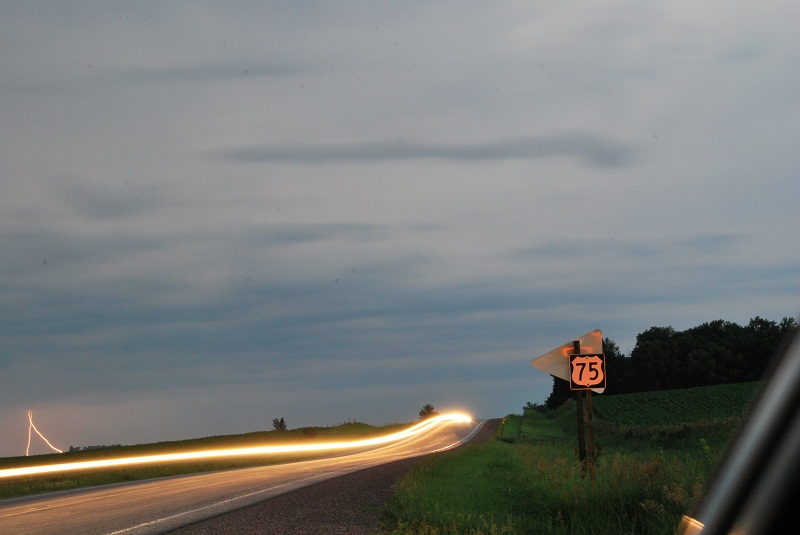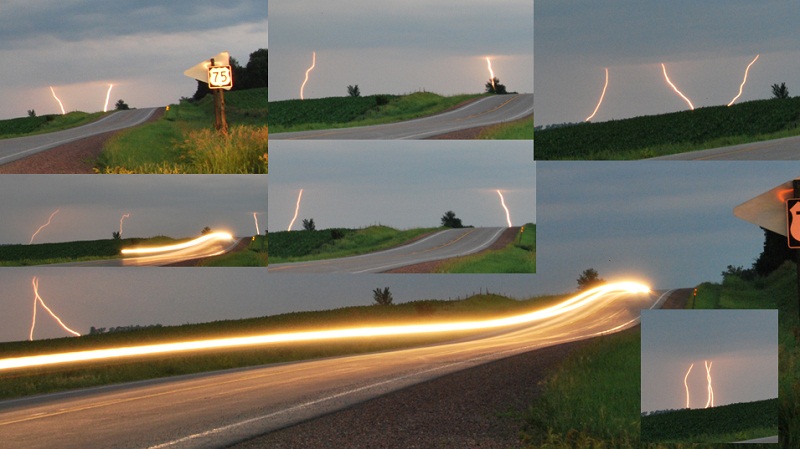 Stopped for a late dinner at Worthington for an hour, and then headed home, getting back around 2:30 AM.

Day's risk area:

---
Return to Blue Sky Bust
- Tony Perkins
---