July 10th, 2010: Watertown, South Dakota

Yet another South Dakota Saturday unfolded on this day. I headed to Watertown, SD, where a big cell near Chamberlin was already going, and a new anvil near Huron was starting to go up. With the impressive size and structure of that cell, it was failing to register anything at the base on radar.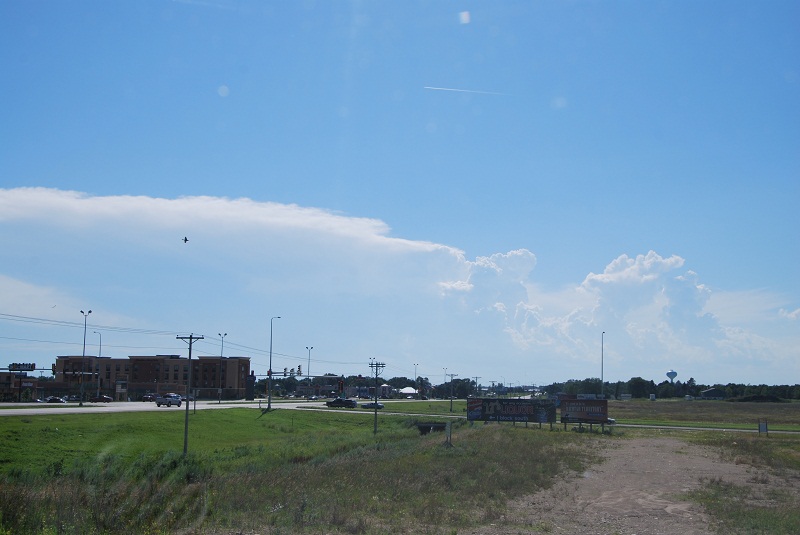 Not too long after that, an E-W oriented line back in Minnesota near the hump became tornado warned. It became a game again of waiting for the western mass to do something, or try to catch up to the warned mess in MN. I met up with John Wetter who was just arriving in Watertown, and then headed north on I-29.

The new convection that moved over I-29 was photogenic: crisp, well contrasted wall clouds.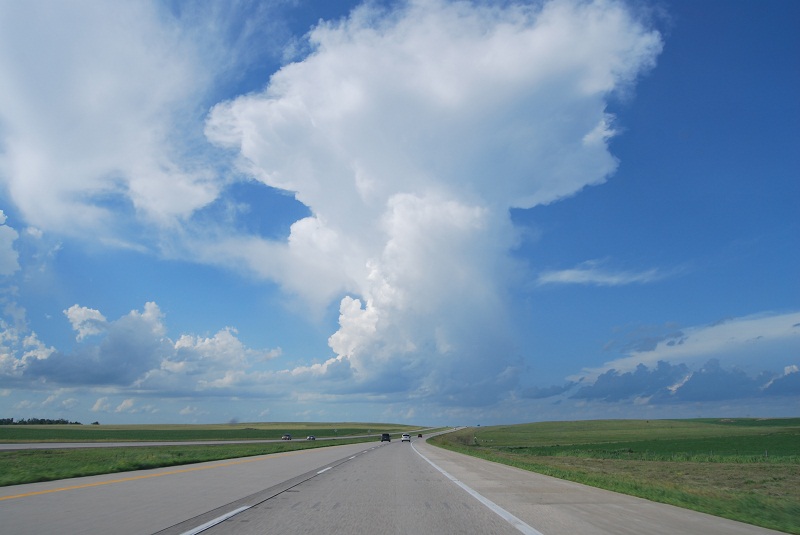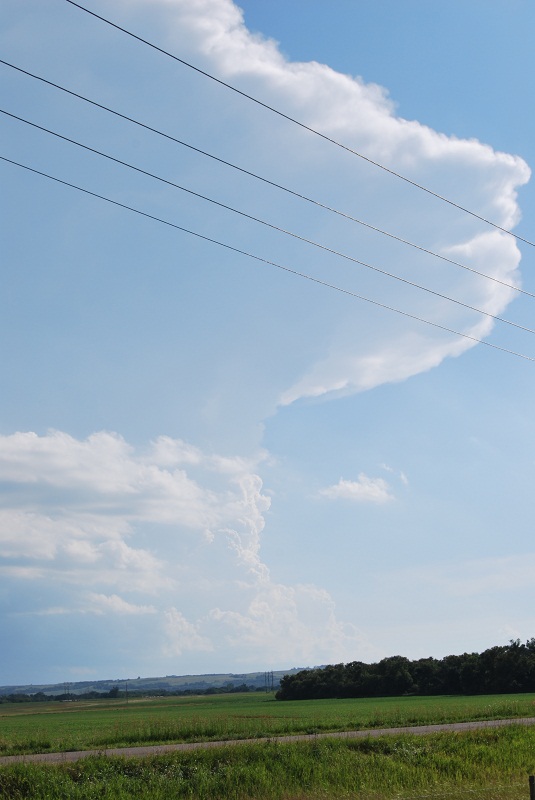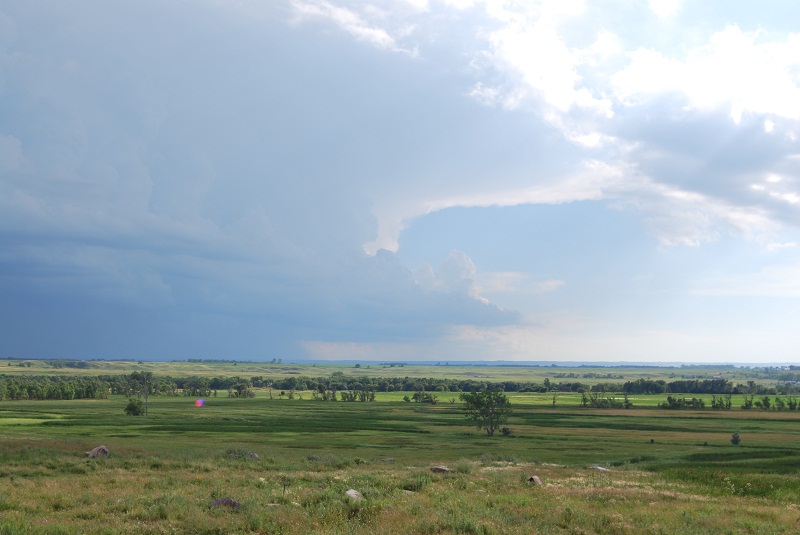 The problem was the same as all the other storms out there, the bases were sky high. So I headed back for MN, and caught up to the line and punched through it. When I came out of the south side near Benson, there was what appeared to be a whitish vertical shelf or meso off in the distance from the where I came from. It was getting dark and was too far away to tell for sure, so I continued to head back to Minneapolis. I got shelfed with some intense wind, chatter with Bill Doms for a bit, and then left for home. There was too much rain to salvage lightning shots out of this.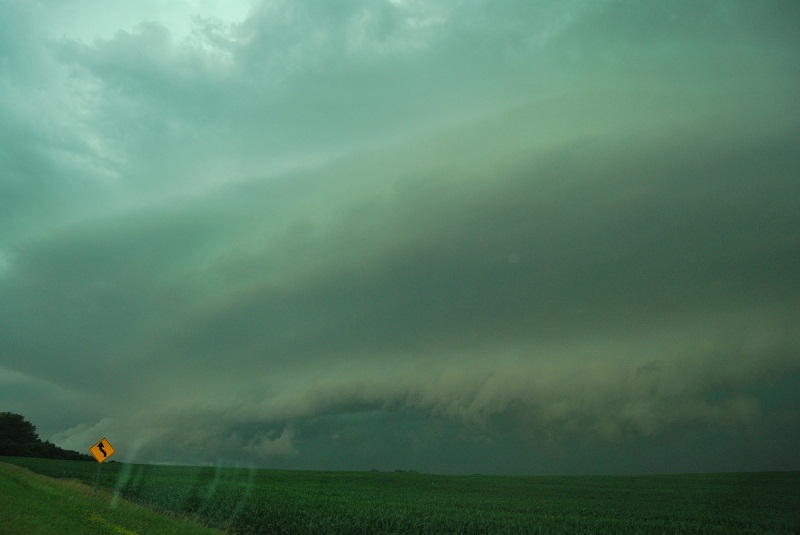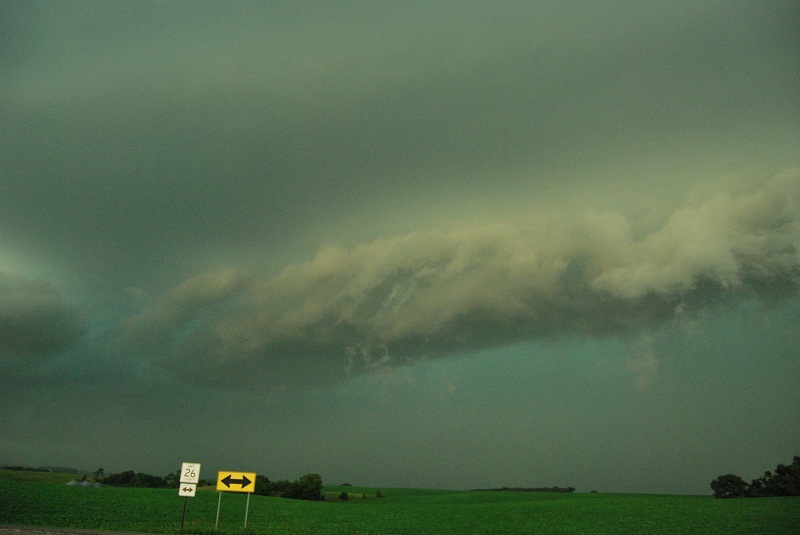 Here are some shots from I-29 of the western storms in SD, and some video of the shelf.



Day's risk area:

---
Return to Blue Sky Bust
- Tony Perkins
---